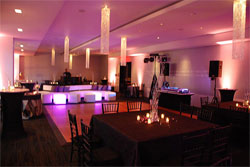 DJ Sound Express provides superior entertainment.
From the most elegant engagements to very casual get-togethers, you can trust us to entertain your guests the way you have in mind.
Over 15-years of solid experience, DJ Sound Express has proven what going all out at an event can do to any crowd. We do our best to encourage all of your guests to be involved in making your event a success. Statistics show that entertainment carries 75% to 80% of the responsibility of the success of an event.
Planning an event is not easy, it is important to consult with professionals who can help ensure your event goes the way you are planning it. We invite you to look around and get a feel for what we can provide for your event. If you have any questions, we would love to talk with you!
DJ Sound Express San Diego, CA
(619) 247-8422